PET 2001-N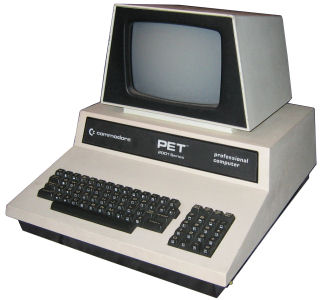 I bought this PET 2001-N from a collector who was having a clear out. As it wasn't working, I got a pretty tidy deal, but there was plenty to do...
This PET has a 1MHz 6502 CPU, 32KB of RAM on board and the BASIC 2.0 ROM set. The 9" green-screen monitor can display 40x25 characters. Being an "N" model, this machine has a full-size, full-travel keyboard as opposed to the earlier model's "chiclet" calculator-style keypads.
Restoring this PET took quite some effort, mainly because of a nasty video problem which actually turned out to have two unrelated causes. It was however a great learning experience, as I wasn't particularly familiar with CRTs and the analogue electronics which drive them. The full story is documented in the pages below...